RC JETWERX
RC Jetwerx exists to provide the serious RC jet enthusiast with the very best RC jet aircraft, turbine engines and lithium polymer power source for the pinnacle in jet performance. RC Jetwerx has partnered with the very best lipo battery manufacturers in the world to create the ultimate RC Jet power sources!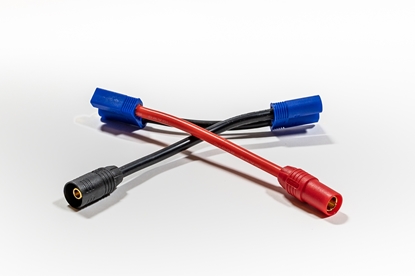 High Voltage Series Y Harness for connecting EC5 equipped batteries to the AS150 ESC's. For optional use in the HSDJETS 105mm F-16's, 120mm T33's, F-86's and L-39's.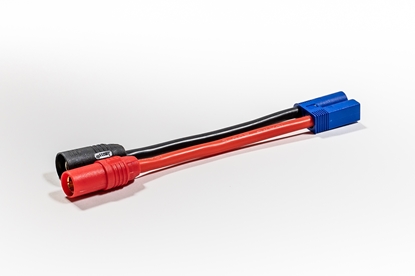 Battery plug adapter for connecting AS150 devices or planes to EC5 equipped batteries. Not for voltage above 6S Lipo. Not for use in 12S edf jets.